"This tripod is quite possibly the best one I've ever used. I have not found a flaw and love this thing more than any other piece of equipment I have. Super easy to carry and take with me everywhere."
GARRIT WES ANDERSON
Mar 18, 2020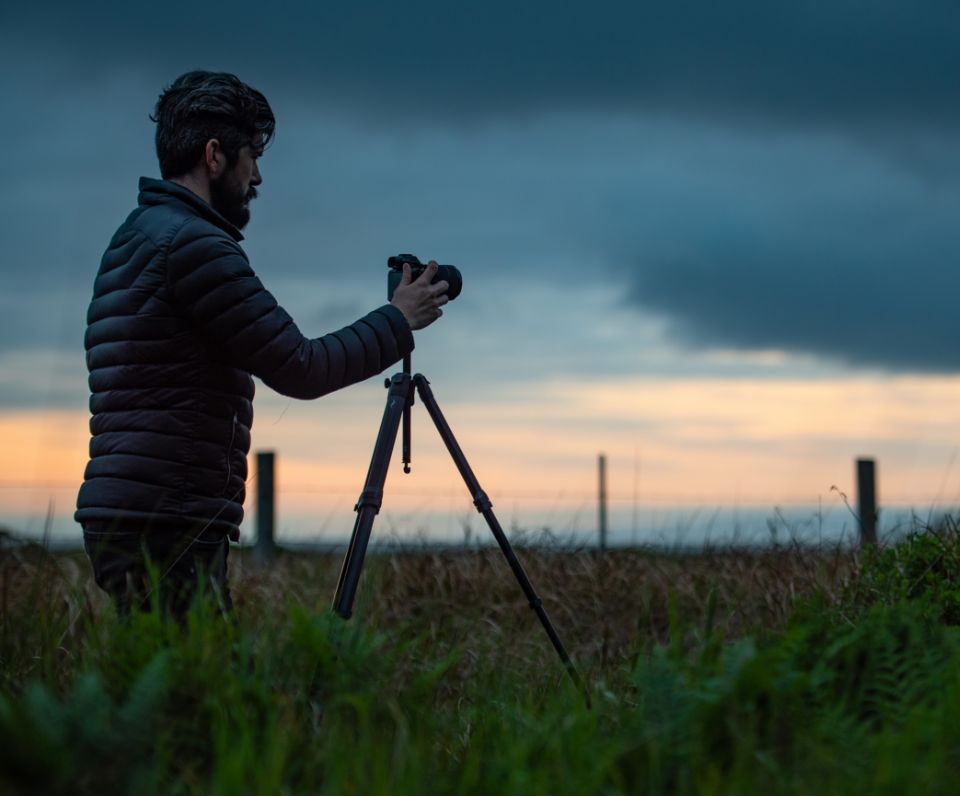 "I am so impressed with the thoughtfulness and passion in the design... For an adventure traveler, I'm so happy so far... a better, tighter tripod means I have it with me more! Great utility so far... Japan and Europe trips - it was unnoticeable to carry along - really."
DAN BAGLEY
Mar 1, 2020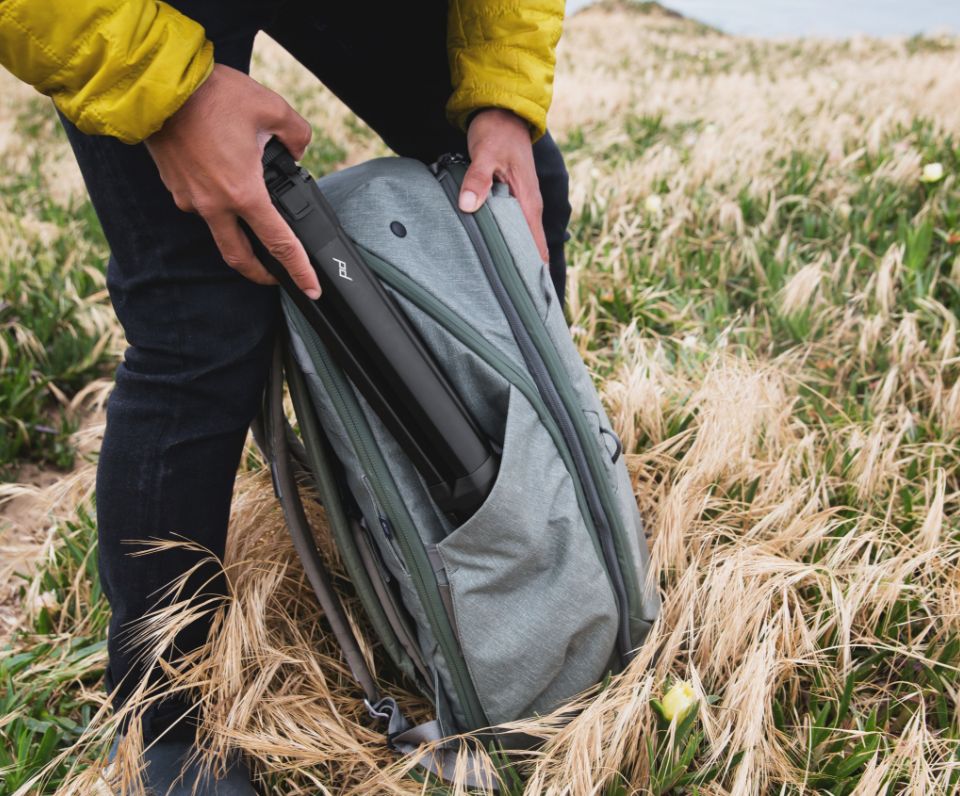 "This is one awesome tripod! I've had many compact travel tripods, but this one beats them all. What really sets this one apart is how small it is folded up - makes travelling and backpacking and photographing in the field so much easier."
ROBERTO VAMOS
Feb 28, 2020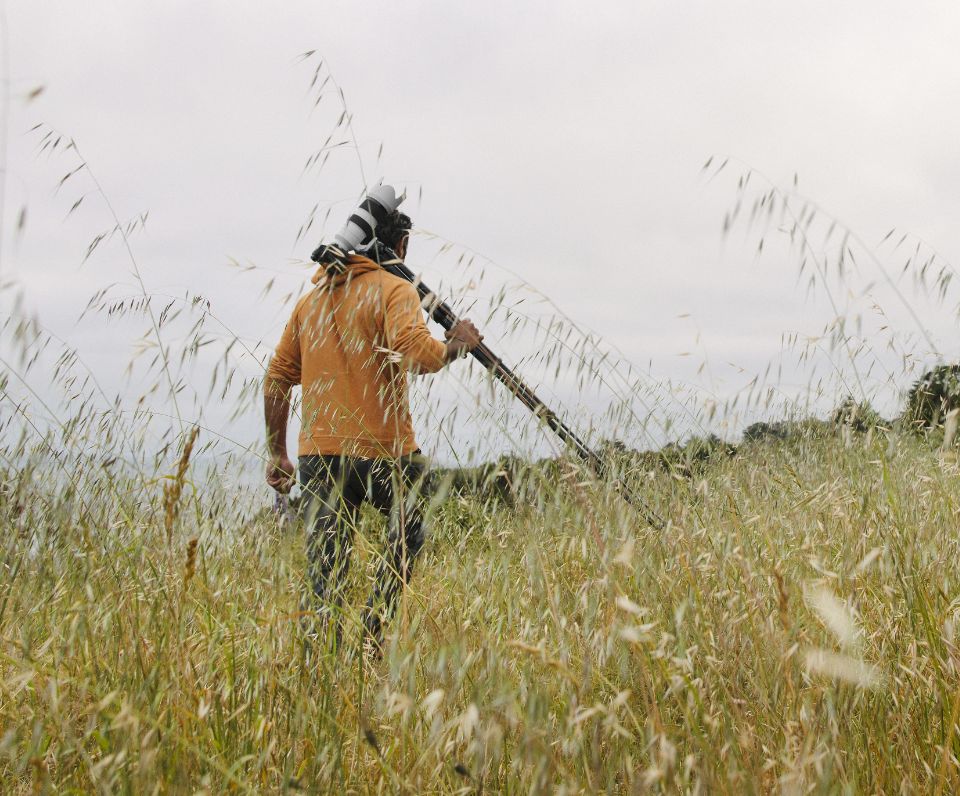 "Briefly put: this tripod has left all the other tripods I own or have owned in the dust. Thought I wold be using this only for travelling, but it's so good I'm using it for all my photography. Warmly recommended!"
FINN
Feb 27, 2020
PRO PERFORMANCE. HALF THE SIZE.
The Travel Tripod brings you pro-level stability, load capacity, and deployed height, yet packs down to the diameter of a water bottle. A ground-up redesign of the traditional tripod, the Travel Tripod is the result of 4 years of engineering.
Groundbreaking Architecture
Spatially efficient design eliminates wasted volume when packed down. Packs down to the diameter of a water bottle. No protruding knobs.
LIGHTNING-FAST DEPLOYMENT
Unique design allows quicker, easier setup/takedown.
Secure, fast, and ergonomic camera quick release.
Fast-locking, low profile leg cams.
Legs deploy in seconds, without having to flip over like traditional travel tripod legs.
PRO-LEVEL STABILITY & FEATURES
20lb weight capacity (optimized for a full-frame DSLR + telephoto lens).

Stability and vibration damping performance comparable, if not better, than most tripods in its class.

Low and inverted modes position your camera inches off the ground
.

Integrated load hanging hook
.

Anchor attachment points for carrying with Peak Design straps (sold separately).
ERGONOMIC BALL HEAD
Ultra-smooth, omnidirectional Compact Ball Head.
One single adjustment ring. No bulky or confusing knobs
.
Simple locking ring for total security.
Compatible with all PD plates and most 3rd party Arca-type plates.

Removable pins allow use with most Arca-type L-brackets
.
For your phone, too
Built-in and stowable mobile mount.
Securely grips any phone/case
.
Built to Last
Weather and impact-resistant materials.
All parts are serviceable, cleanable, and replaceable.
Includes a padded, weatherproof case.
Guaranteed for life.
What is in the box
Tripod (Legs + Compact Ball Head) x1
Weatherproof Soft Case x1
Standard Plate x1
4mm + 2.5 Hex Wrench x1
Mobile Mount x1
Bushing Removal Tool x1
SKU/Part Number:
TT-CB-5-150-AL-1 (Aluminum)
TT-CB-5-150-CF-1 (Carbon Fiber)
Weight:
Alloy: 1.56 kg (3.44 lbs)
Carbon: 1.29 kg (2.81 lbs)
Weight Capacity:
9.1 kg (20 lbs)*

*Optimized for pro setups, up to full-frame DSLR + telephoto lens
Instruction
Collapsed Dimensions:
Length: 39.1 cm (15.4")
Diameter: 7.9 cm (3.125")
Deployed Dimensions:
Max height (center column raised): 152.4 cm (60")
Max height (center column down): 130.2 cm (51.25")
Min height (low mode): 14 cm (5.5")
Tabletop Mode (center column raised): 57.2 cm (22.5")
Tabletop Mode (center column down): 35.9 cm (13.125")
Leg Sections
5
Leg Locks
Aluminum cams
Materials:
Ball Head, Hub, Load Hook: Powdercoated A380 aluminum
Legs: Anodized 6061-T6 aluminum (Alloy), Carbon F'n fiber (Carbon)
Quick Release, Adjustment Ring, Center Column Knob: Anodized 6061-T6 aluminum
Locking Ring: Polycarbonate/ABS blend
Feet: ShoreA60 TPU
Enter your information below to be notified when Travel Tripod is back in stock. See our stock article for additional information.